AllPoints Foodservice Parts & Supplies, 18-1615, Oven Mitt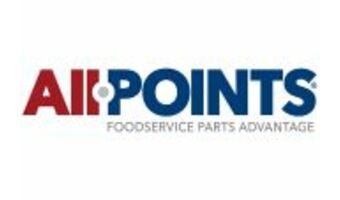 Product Code: 18-1615
AllPoints Foodservice Parts & Supplies, 18-1615, Oven Mitt is available to buy in increments of 1
Product Overview / Details
Selling Units Per Case: 1 ea
Tucker QuicKlean Oven Mitt
15"
VaporGuard barrier inside & outside
protects up to 450 F
NSF certified
Made in USA.
Description
Equip your kitchen for perfection with the AllPoints Foodservice Parts & Supplies, 18-1615, Oven Mitt. This high-quality oven mitt is a must-have for any commercial restaurant. With its Tucker QuicKlean design, it ensures maximum protection and comfort while handling hot dishes and trays. The VaporGuard barrier, both inside and outside the mitt, provides exceptional heat resistance, protecting your hands from temperatures up to 450°F. NSF certified and made in the USA, this oven mitt guarantees durability and reliability in a professional kitchen environment. Its 15-inch length offers extended coverage, allowing you to handle larger items with ease. Whether you're a chef, line cook, or baker, this oven mitt is an essential tool that will enhance your cooking experience and ensure safety in the kitchen. Trust AllPoints Foodservice Parts & Supplies to provide you with the best equipment for your restaurant needs.